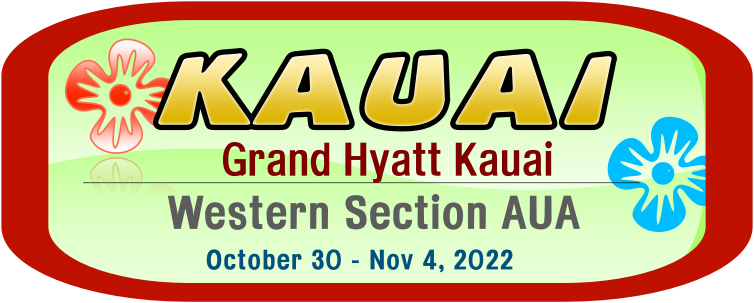 This live activity designated for a maximum of 33.50 AMA PRA Category 1 Credits™
Delivering Wellness, Learning and Community
All Urology Professionals Welcome
The Western Section of the American Urological Association invites all AUA members and urology professionals around the world to join us for one of Urology's top meetings. Experience UROLOGY UPGRADED  - where we deliver the most cost-effective use of your time by combining superb value, top quality CME, world-class speakers, recreation and relaxation. Enjoy a wide variety of topics & content infused with comfort, hospitality and collegiality while immersing yourself in sessions that foster engagement, connections and learning.  With over 450 urologists and 50 allied health attendees expected, the WSAUA Annual Meeting is the largest gathering of urology professionals in the Western U.S. Families are also welcome at the Western Section!
Who Should Attend?
Urologists • Urology Residents and Fellows • Doctors of Osteopathy • Advanced Practice Providers • Physician Assistants • Nurse Practitioners • Practice Managers •  Industry Partners
General Information
Health and Safety
WSAUA does not expect to cancel this meeting unless necessary due to travel prohibitions and/or gathering restrictions. We are working in tandem with the facility and are committed to maintaining all appropriate sanitary, health, and safety measures and encourage attendees to follow guidelines recommended by local health authorities. Attending a meeting, like travel, is at your own risk - each attendee use their own good judgement as to whether or not this risk is acceptable. If there are any changes to events or schedules, we will provide information to registrants about virtual/hybrid options that may be available and/or other details. Registration fees are of course 100% refundable if the event cannot be held as planned.
Meeting Venue
Grand Hyatt Kauai Resort & Spa
1571 Poipu Road, Koloa, Hawaii, United States, 96756
Tel: +1 808 742 1234
Website: https://www.hyatt.com/en-US/hotel/hawaii/grand-hyatt-kauai-resort-and-spa/kauai
Self-parking is free at the Hyatt.

RESORT FACT SHEET - CLICK HERE
Activities: click here for a listing of nearby activities
KAUAI TRAVEL REQUIREMENTS
https://www.gohawaii.com/travel-requirements
Lihue Airport is the primary airport on the Island of Kauai. It handles both overseas and interisland flights. Airport (LIH)
This hotel does not provide shuttle service. Estimated taxi fare: 55 USD (one way)
Travel Info Websites:
https://www.gohawaii.com/islands/kauai
Special Assistance
We encourage participation by all individuals. If you have a disability, advance notification of any special needs will help us better serve you. Call (714) 550-9155 if you require special assistance to fully participate in the meeting.
Dress Code
Business casual is appropriate for SurgeWest attendees. Aloha shirts/dress, slacks for presenters. Please no suit and tie.
Registration Materials
You may pick-up your registration materials and badge beginning at 2pm on Saturday at hotel meeting area.
PARTICIPANT INFORMATION & POLICIES
Cancellation Policy
You may cancel your registration up to 14 days prior to the meeting (on or before October 16, 2022) without penalty. You will receive a full refund promptly. Cancellations received after October 16, 2022 cannot be refunded. However, registration is transferable to a friend or associate, or if you decide not to use it we will credit it to a future meeting minus a $100 processing fee. No shows cannot be refunded.
.
Consent to Use of Photographic Images
Registration and attendance at, or participation in, WSAUA meetings and other activities constitutes an agreement by the registrant to WSAUA to use and distribution (both now and in the future) of the registrant or attendee's image or voice in photographs, videotapes, electronic reproductions and audiotapes of such events and activities.
.
Off-label or Unapproved Use of Drugs or Devices: The audience is advised that this continuing medical education activity may contain reference(s) to off-label or unapproved uses of drugs or devices. Please consult the prescribing information for full disclosure of approved uses.
Disclaimer: The opinions and recommendations expressed by faculty, authors and other experts whose input is included in this program are their own and do not necessarily represent the viewpoint of the AUA or WSAUA.
Audio, Video and Photographic Equipment: The use of audio, video and other photographic recording equipment by attendees is prohibited inside WSAUA meeting rooms.
Reproduction Permission: Reproduction of written materials developed for this AUA course is prohibited without the written permission from individual authors and the Western Section American Urological Association.
Trademarks: WSAUA, SURGE WEST and all other trademarks, service marks, trade names and logos of WSAUA appearing on the SURGE WESTor WSAUA Web Site are the property of WSAUA. All other trademarks, trade names, service marks, logos, product names, and company names appearing on these Web Sites are the property of their respective owners.
Email/Mail Release: Registration and attendance at, or participation in, WSAUA meetings and other activities constitutes an agreement by the registrant to give permission to WSAUA to use and distribute the registrant or attendee's contact information and email addresses to program partners and exhibitors. The information provided to program partners and exhibitors will only be used to inform the attendee of promotions and networking opportunities with the program partners and exhibitors at the event. Attendee information is never given to any other parties.
Mobile App Policy: As a knowledge sharing community, the WSAUA Mobile App has features that allow fellow meeting attendees to know and contact each other. By participating in the Meeting you grant WSAUA the right to upload your name, company and company's primary address & phone number in your profile to the meeting App, which will be available to registered attendees only.
Contact Information
If we may be of any assistance, please contact us by phone at 714-550-9155, by email at info@wsaua.org.
WSAUA office mailing address: 1950 Old Tustin Avenue, Santa Ana, CA 92705
.
Click for more detailed schedule
Schedule In-Brief

Western Section AUA • Kauai, Hawaii • Grand Hyatt Kauai
October 30 to November 4, 2022
Recommend arrival on Saturday, Oct. 29
Preliminary schedule - subject to change
---
Saturday, October 29

2:00 - 6:00 PM - Early Registration & Check In

2:00 - 4:00 PM -  Board of Directors Meeting
Sunday, October 30

Sessions run approx. 7:30 AM-2:00 PM
Networking Breakfast
Poster Sessions
Public Policy-Data Quality Session (moderated posters/essays)
Unmoderated Poster Session - all day
Spouse Hospitality & Breakfast
CUA Meeting
Practice Management Courses
Health Policy Forum & Luncheon
Resident Luncheon Program
6:30 -8:30 PM - President's Aloha Welcome Reception
Monday, October 31

Sessions run approx. 7:30 AM-2:30 PM
Networking Breakfast
ExpoLAB
Spouse Hospitality & Breakfast
Sessions and Videos
PREP Courses
Symposia Lunch Program
Sports Day - Golf tourney
Big Kahuna ExpoLAB Happy Hour
Tuesday, November 1

Sessions run 7:30 AM-2:30 PM
Networking Breakfast
Expo LAB
Spouse Hospitality & Breakfast
General Sessions
Symposia Lunch Program
Young Urologists Program
MaiTai & Mingle ExpoLAB Happy Hour
Wednesday, November 2
Sessions run approx. 7:30 AM-2:30 PM
Networking Breakfast
ExpoLAB
Spouse Hospitality & Breakfast
General Sessions
Symposia Lunch Program
APP-Allied Program
GU Tumor Board
Lava Flow ExpoLAB Happy Hour
Women of the WSAUA Networking Reception
Thursday, November 3
Sessions run approx. 9:30 AM-2:30 PM
Member's Business Meeting & Breakfast
ExpoLAB
General Sessions
Special Talks & Lectures
Symposia Lunch Program
Blue Hawaii ExpoLAB Happy Hour
Western Section Night Hukilau (optional event)
Friday, November 4
Sessions run 7:30 AM-1:00 PM
Networking Breakfast
General Sessions
Round Table Brunch Program
YOUNG UROLOGIST PROGRAM – TUESDAY, NOV. 1 @ 5:30 PM
Speaker: Daniel Shin, MD, Chief of Urology at Kaiser Permanente, Orange County.
Dr. Shin will be discussing the financial empowerment of young urologists, with insights directed toward development of a mindset/investment plan which facilitates paths towards financial freedom.  Dr. Shin also blogs as the Darwinian Doctor (https://thedarwiniandoctor.com/), with content focused on personal finance and financial freedom.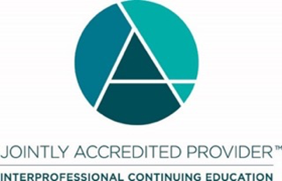 Accreditation Statement

Joint Accreditation Statement
Western Section American Urological Association
2022 Live 98th Annual Meeting, Kauai, Hawaii
October 29- November 4, 2022
Satisfactory Completion
Learners must complete an evaluation form to receive a certificate of  completion. Your chosen sessions must be attended in their entirety. Partial credit of individual sessions is not available. If you are seeking continuing education credit for a specialty not listed below, it is your responsibility to contact your licensing/certification board to determine course eligibility for your licensing/certification requirement.
In support of improving patient care, this activity has been planned and implemented by Amedco LLC and Western Section American Urological Association.  Amedco LLC is jointly accredited by the Accreditation Council for Continuing Medical Education (ACCME), the Accreditation Council for Pharmacy Education (ACPE), and the American Nurses Credentialing Center (ANCC), to provide continuing education for the healthcare team.
Physicians (ACCME) Credit Designation
Amedco LLC designates this live activity for a maximum of 33.50 AMA PRA Category 1 Credits™ for physicians. Physicians should claim only the credit commensurate with the extent of their participation in the activity.
Program committee
Sia Daneshmand, MD, Program Chairman (USC), (Posters)

Marc Dall'Era, MD (UC Davis) (Prostate Cancer)

Roger Sur, MD (UCSD), (Kid/Lap, Calc)

Gary Chien, MD (Kaiser LA), (Video Sessions)

Brian Hu, MD, (LLUMC) (Urothielial Cancers)

Heidi Stephany, MD, (UCI), (Peds/Sex Med)

Alvaro Lucioni, MD (VMMC), (Incont/Pelvic Floor/Neuro.)

Amanda Reed Maldonado, MD (Tripler) (PREP Courses)

Eugene Rhee, MD, MBA (Kaiser SD) (Health Policy/PPQD)

Joseph Presti, Jr, MD (Kaiser OAK) (Residents Bowl, GU Tumor Bd)

Dean Hadley, MD, Loma Linda, CA (Round Table)

Craig Comiter, MD, (Stanford) (Round Table)

Polina Reyblat, MD, (Kaiser, LA) (Round Table)

Kevin Wayne, PA (USC) (Advanced Practice Provider/Allied Health)

Chris Porter, MD, (VMMC) (Life Learning/Symp. Liaison/Poster Sessions)

John C. Prince, MD, Orange, CA (Historian/CME Advisor)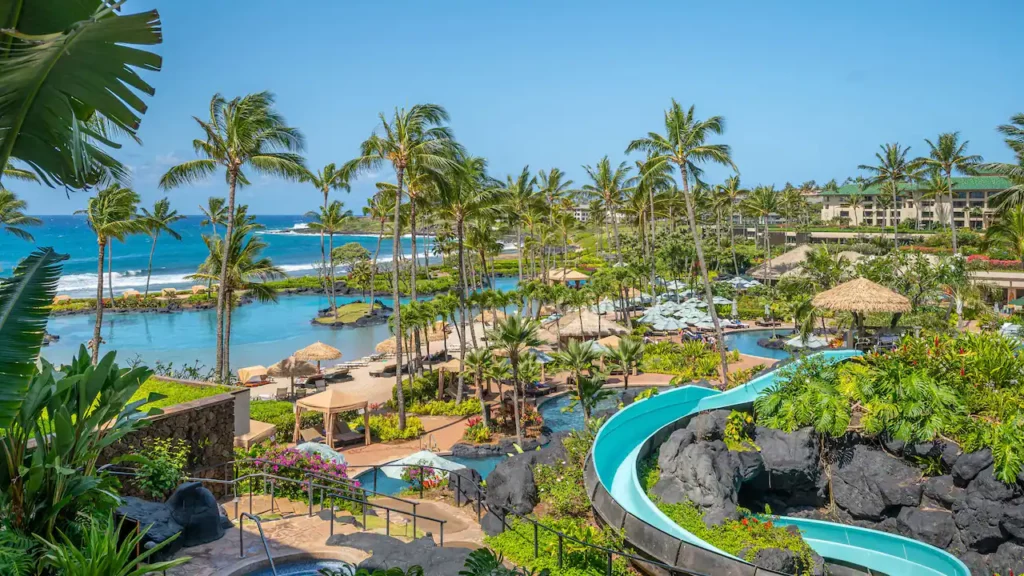 Western Section American Urological Association

Plan now to Join Us for the...Best Week in Urology!
All Urology Professionals Welcome
Upgrade your Meeting Experience!
Enjoy comprehensive CME content in high quality sessions that foster engagement, collegiality, connections and learning.