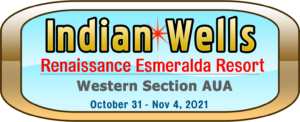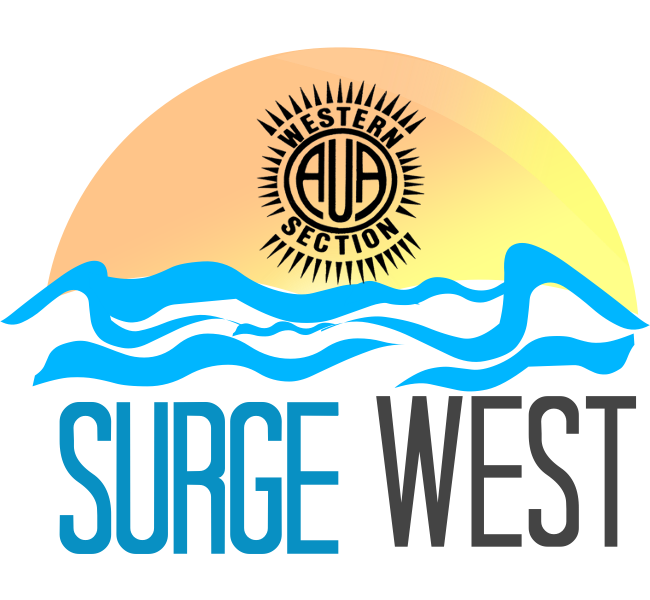 Join us for the Best Week in Urology
Delivering Wellness, Learning and Community
All Urology Professionals Welcome
The Western Section of the American Urological Association invites all AUA members and urology professionals around the world to join us in Indian Wells, CA for one of Urology's top meetings. Experience UROLOGY UPGRADED  - where we deliver the most cost-effective use of your time by combining superb value, top quality CME, world-class speakers, recreation and relaxation. Enjoy a wide variety of topics & content infused with comfort, hospitality and collegiality while immersing yourself in sessions that foster engagement, connections and learning.  With over 350 urologists and 50 allied health attendees expected, the WSAUA Annual Meeting is the largest gathering of urology professionals in the Western U.S. Families are also welcome at the Western Section!
Who Should Attend?
Urologists • Urology Residents and Fellows • Doctors of Osteopathy • Advanced Practice Providers • Physician Assistants • Nurse Practitioners • Office Managers • Medical Assistants •  Industry Partners
Note: Rooms may be sold-out on certain dates. For assistance, please contact our group manager: CLARA FLORES: clara.flores@marriott.com / phone 760-836-1255
Hotel Information
Our conference headquarters is at the beautiful Renaissance Esmeralda Resort in Indian Wells, CA
Renaissance Esmeralda Resort & Spa, Indian Wells
44400 Indian Wells Lane / Indian Wells, California 92210 USA
phone: 760-773-4444
Hotel website link
Click here for hotel activities - esmeraldainfo.com
Room Rates:
$220 per night plus taxes plus resort fee of $10/night

This is a substantial discount over usual hotel prices. Please be sure to reserve early.
WSAUA Group Room Rates Include:
Complimentary guest room and roaming internet access for WSAUA overnight guests
Complimentary fitness room access 24/7

Daily 2 water bottles

Complimentary self-parking

Terms: A credit card guarantee is required for reservations. Your credit card will be charged a one night's deposit. Cancellations made from October 21 until 72 hours before arrival will be charged a one night room and tax fee. Cancellations within 72 hours before arrival will be charged two night's room and tax fee. All no-shows will be charged two night's room and tax fee.
Cut Off Date: Each year, our rooms have sold out. Group rooms may sell out at any time. Early reservations are suggested. The group rate will cut-off October 5, 2021.
To Reserve Online:
https://book.passkey.com/event/50031016/owner/1792/home
By Phone: Call the hotel direct at +1 760-773-4444 or 1-800-446-9875 or 1-877-804-4070.   And ask for the Western Section American Urological Association rate.
General Information
Health and Safety
WSAUA does not plan to cancel this meeting unless necessary due to travel prohibitions and/or gathering restrictions. We are working in tandem with the facility and are committed to maintaining all appropriate sanitary, health, and safety measures and encourage attendees to follow guidelines recommended by local health authorities. Attending a meeting, like travel, is at your own risk. We will take all prudent measures to mitigate risk, including maximizing outdoor activities, spacing, providing masks, etc. but ask that each attendee use their own good judgement as to whether or not this risk is acceptable. Masks will be required for unvaccinated attendees when inside meeting rooms and recommended for all others. Our meeting app, Whova, will allow plenty of engagement for those attendees who prefer more distance so you can feel confident that our oasis remains a healthy, positive and inclusive destination for all. If there are any changes to events or schedules, we will provide information to registrants about virtual/hybrid options that may be available and/or other details. Registration fees are of course 100% refundable if the event cannot be held as planned.
Meeting Venue
Renaissance Esmeralda Resort & Spa, Indian Wells
44400 Indian Wells Lane / Indian Wells, California 92210 USA
Phone: +1 760-773-4444 / Fax: +1 760-346-9308
Website: https://www.marriott.com/hotels/fact-sheet/travel/pspsr-renaissance-esmeralda-resort-and-spa-indian-wells/
Travel Information
Palm Springs International Airport (PSP)
Eleven airlines serve the Palm Springs International Airport with non-stop flights to more than 20 destinations which include major hubs offering travel possibilities to over 500 cities worldwide.
Hotel direction: 15.5 miles SE
This hotel does not provide shuttle service. Estimated taxi fare: 55 USD (one way)
Travel Info Websites:
https://www.visitpalmsprings.com/
Special Assistance
We encourage participation by all individuals. If you have a disability, advance notification of any special needs will help us better serve you. Call (714) 550-9155 if you require special assistance to fully participate in the meeting.
Dress Code
Business casual is appropriate for SurgeWest attendees.
Business casual dress typically includes slacks or khakis, dress shirt or blouse, open-collar or polo shirt, optional tie or seasonal sport coat, a dress or skirt, a tailored blazer, knit shirt or sweater, and loafers or dress shoes that cover all or most of the foot. Remember meetings rooms can get chilly, so we always recommend easy layers for your comfort.
Registration Materials
You may pick-up your registration materials and badge beginning at 2pm on Saturday, October 30 in the Mountain View Room near the lobby area. After Saturday, registration will be in the Esmeralda Ballroom Foyer.
Cancellation Policy
You may cancel your registration up to 14 days prior to the meeting (on or before October 16, 2021) without penalty. You will receive a full refund promptly. Cancellations received after October 16, 2021 cannot be refunded. However, registration is transferable to a friend or associate, or if you decide not to use it we will credit it to a future meeting minus a $100 processing fee. No shows cannot be refunded.
.
Consent to Use of Photographic Images
Registration and attendance at, or participation in, WSAUA meetings and other activities constitutes an agreement by the registrant to WSAUA to use and distribution (both now and in the future) of the registrant or attendee's image or voice in photographs, videotapes, electronic reproductions and audiotapes of such events and activities.
.
Contact Information
If we may be of any assistance, please contact us by phone at 714-550-9155, by email at info@wsaua.org.
WSAUA office mailing address: 1950 Old Tustin Avenue, Santa Ana, CA 92705

Accreditation Statement - click here

Program approved for a maximum of 30 AMA PRA Category 1 Credits™
Program committee
Sia Daneshmand, MD, Program Chairman (USC), (Posters)

Marc Dall'Era, MD (UC Davis) (Prostate Cancer)

Roger Sur, MD (UCSD), (Kid/Lap, Calc)

Gary Chien, MD (Kaiser LA), (Video Sessions)

Anne Schuckman, MD, (USC) (Urothielial Cancers)

Jim Hotaling, MD, (UTAH), (Peds/Sex Med)

Alvaro Lucioni, MD (VMMC), (Incont/Pelvic Floor/Neuro.)

Amanda Reed Maldonado, MD (Tripler) (PREP Courses)

Eugene Rhee, MD, MBA (Kaiser SD) (Health Policy/PPQD)

Joseph Presti, Jr, MD (Kaiser OAK) (Resid Bowl, GU Tumor Bd)

Dean Hadley, MD, Loma Linda, CA (Round Table)

Craig Comiter, MD, (Stanford) (Round Table)

Kevin Wayne, PA

(USC) (Advanced Practice Provider/Allied Health)

Chris Porter, MD, (VMMC) (Life Learning/Symp. Liaison)

John C. Prince, MD, Orange, CA (Historian/all topics)
We welcome you!
President - Dr. Kathleen Kobashi
Local Arrangements Committee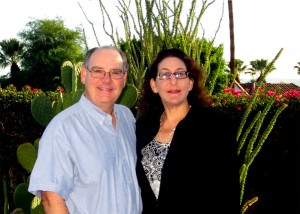 Welcome to the 2021 WSAUA in Indian Wells, California. October is the perfect time to take advantage of the beautiful weather in the desert. While you are here, try to take some time to enjoy the Living Desert, Palm Springs Art Museum, the Palm Springs Aerial Tramway, local mountain hikes or just relax and enjoy golf, tennis, or a massage. The Coachella Valley offers activities for everyone. The area is also known for world class shopping and great restaurants. We hope you enjoy your desert visit.
Michael and Lori Sanford, Arrangements Chairs
Western Section American Urological Association

Plan now to Join Us for the...Best Week in Urology!
All Urology Professionals Welcome
Enjoy comprehensive cme content in high quality sessions that foster engagement, collegiality, connections and learning....this is UROLOGY UPGRADED..!