Western Section AUA  -  99th Annual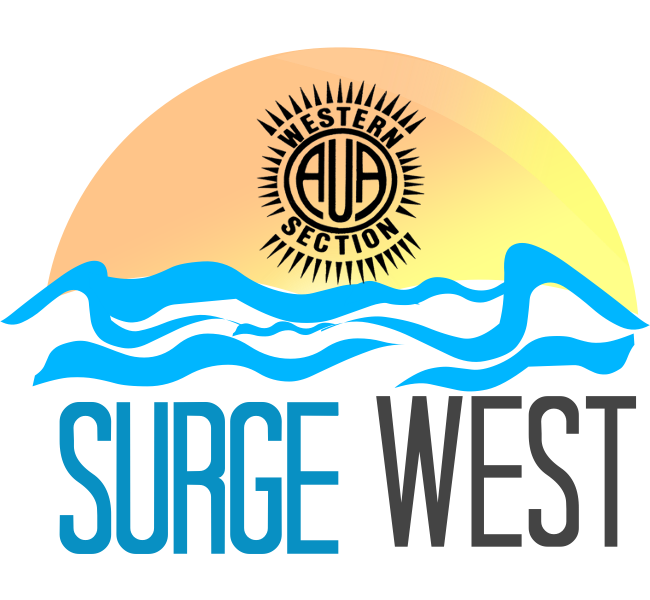 Meeting
Everline Resort - Lake Tahoe, CA (formerly Resort at Squaw Creek)
October 1-5, 2023
Submission is closed as of June 11.
Welcome All Presenters!

An Invitation to Participate
from the Program Chairman
Sia Daneshmand, MD
Abstract & Essay Deadline: June 11, 2023
Acceptance notifications will be sent in August
Deadline for PowerPoint & Video Files: September 1, 2023
You can make file updates on-site - 2 hours before your presentation
WIDE FORMAT SCREEN (16:9) USED DURING SESSIONS
Dress code: Resort business attire
Withdrawal of Abstract: Should you wish to withdraw your abstract, please notify us by June 12
Dear Colleagues...
The 99th Annual Meeting of the Western Section AUA will be held at the Everline Resort in Lake Tahoe, CA. Note the hotel name has recently been changed from the Resort at Squaw Creek. I recommend you register and book your room as early as possible as our group room block will likely sell-out quickly.
We have expanded our submission topics and are now accepting abstract submissions for the following:
Urothelial cancer of the  Bladder, Kidney and Ureter & Urinary Diversion
Pediatrics
Incontinence/Pelvic Floor/ Neurourology/BPH
Testicular & Penile  Neoplasms
Calculi
Kidney Neoplasms (excluding urothelial) and Renal Transplant
Sexual Medicine & Infertility
Prostate Cancer
How I Do It / Round table
Video Submissions
Essays contests: Resident/Fellow, Physician, History and Health Policy
You may present your paper in one of the following formats:
Podium or Poster / Poster Only / Essay Contest / Digital Video.
The Program Committee will be meeting in July and soon thereafter notification of your submission acceptance will be sent. Please be sure to register for the meeting and review the abstract submission instructions.
---
Enjoy one of urology's most friendly and social gatherings!
There is something for everyone and we welcome your participation!

For WSAUA Residents:
Value: We offer very discounted meeting registration which includes many meals and events, (a $2000 value). Plus we offer a discounted registration for your spouse/guest which also includes spouse hospitality and social events. This is our way of welcoming you to the Western Section. Our meetings are family friendly too!
.
Awards: There are numerous ways to be awarded for your excellence. See link above. In addition, scholarship awards are given to defer travel costs to one presenting resident per each training facility in the Western Section (to be selected by the program chief). The amount is $1000 except when the meeting is in Hawaii in which case it is $1500.
.
Participation: WSAUA offers a wide variety of sessions from posters to the famous Round Table Program - allowing you more opportunity to present to your peers. Beyond the sessions we offer our Resident's "Rock 'n Roll" Bowl where you can compete with 3 teams of 4 for bragging rights and a lot of fun! There is also the Resident's Lunch/Program where its all about the business aspects of getting into a practice taught by "boots on the ground" WSAUA experts.
.
Interested in health policy issues? Submit a health policy / practice management related essay for award consideration and presentation during our nationally acclaimed Health Policy Forum - see details here.
For Physicians and Young Urologists:
We also invite you to submit an abstract or essay for our scientific program. Abstracts can be submitted online via the link above.
BONUS: If you are not a member and wish to join the WsAUA, your first meeting registration is free with your membership dues!
In addition to our comprehensive core program, we offer didactic learning from our experts. Our Postgraduate Review & Examination Preparation Courses (PREP-C) will be offered to help you study for the In-Service Exam for re-certification and the Board Review Exam. Also, great for an overall urology didactical review. This is included with your registration.
Your Benefit: Opportunity & Enduring Relationships
In a convenient, affordable and beautiful location you can present to the largest urology meeting in the western U.S. , gain recognition by your peers, win awards, expand your network, enhance your career opportunities, engage with colleagues and industry, update your skills, discover new practice tools and innovations, prepare for new health policy changes, hear what's in and what's not, what the experts are saying, have a lot of fun….and build lasting relationships with some of the top urology professionals in the west.
We look forward to your participation, and just email or call us if you have a question or need help at 714.550.9155.